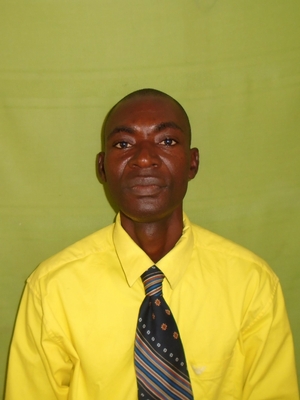 Rev. James Kartee
President, Rose of Sharon Foundation, Africa Mercy Partners, Liberia
In January 2004, James Kartee, a teacher and youth counselor, started the Rose of Sharon Christian Academy in Liberia. The Rose of Sharon Christian Academy is a reformed ministry for orphans of parents who were killed in the Liberian civil war as well as those who have lost their parents to the deadly Ebola Virus. This ministry helps support these orphans with tuition, medication, living allowance, and other basic needs.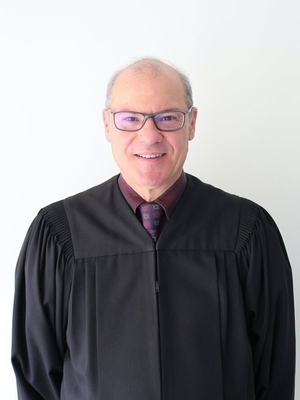 Rev. Andrea Ferrari
Pastor, Chiesa Riformata Perugia
Pastor Andrea Ferrari was ordained Minister of the Word and of the Sacraments in 1992. After a degree in Biblical and Theological Studies from the Italian Biblical Institute of the Assemblies of God in Italy, he obtained a Masters in Historical Theology from Evangelical Theological College of Wales with a research on the doctrine of Scripture by Giovanni Diodati. Later, he completed the degree course in Philosophy at the University of Milan, writing a thesis on John Calvin's moral philosophy and theological ethics.
After serving two churches in Sicily (1992-2002), Pastor Ferrari served the Filadelfia Reformed Church in Milan for sixteen years, receiving ordination in January 2010 as Minister of the Word and Sacraments in the United Reformed Churches of North America (URCNA). Subsequently, the Consistory of Christ United Reformed Church in Santee, California called him to be a pastor / missionary with the task of founding and organizing the Reformed Church of Perugia. In June 2018, he began his work as Pastor of the Reformed Church of Perugia.
Andrea and his wife Cristina got married in 1992 and together they raised two children: Simone and Daniele.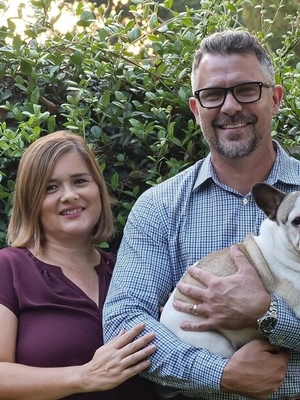 Rev. Michael Brown
Pastor, Chiesa Riformata Filadelfia
Rev. Michael Brown is an ordained minister in the United Reformed Churches in North America and a missionary called and overseen by the Escondido United Reformed Church. He serves as pastor of Chiesa Riformata Filadelfia, a small but growing congregation located on the northwest side of Milan.
Before being called as a missionary, Rev. Michael Brown planted Christ United Reformed Church in Santee, California, where he served as pastor from 2003-2018. He is a graduate of Westminster Seminary California, and the author of numerous articles and books, including Sacred Bond: Covenant Theology Explored. He has also been a frequent guest on the White Horse Inn podcast for many years. Pastor Mike served as the chairman both of the URCNA Study Committee on Missions and the URCNA Missions Committee.
He and his wife, Janie, have four children, three of whom are grown and live in the United States, and one (Iain) who is in high school in Milan. Pastor Mike, Janie, and Iain speak fluent Italian and love the people, culture and history of Italy. They have a passion for the gospel and feel very blessed to serve the growing church in Milan.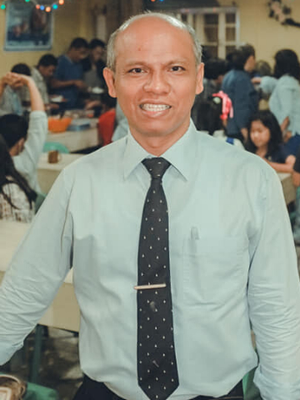 Rev. Vic Bernales
Pastor, Davao Covenant Reformed Church, Philippines
Rev. Bernales is an ordained minister in the Pearl of the Orient Covenant Reformed Church. He pastors the Davao Covenant Reformed Church in Davao City, Philippines. He earned his Master of Divinity at Mid-America Reformed Seminary at Dyer, Indiana, U.S.A.
Davao Covenant Reformed Church was formed in January 2000 by believers in Davao City, Philippines who realized a need for a confessional church based on the truth of the gospel.
Dr. Kushal Rai
Principal, Darjeeling Hills Bible School
Rev. Kushal Rai is dedicated to ministry and education. He holds a B.Com (Hons) from St. Xavier's College, Kolkata, Master of Divinity from Presbyterian Theological Seminary, Dehra Dun and a Master of Theology from Puritan Reformed Theological Seminary, Grand Rapids. He currently serves as Principal of Darjeeling Hills Bible School and is an ordained minister with the Eastern Himalayan Church Council, UCNI.
Darjeeling Hills Bible School & Seminary develops Christian leaders in the Nepali speaking world. They train approximately ten to fifteen students annually at various levels.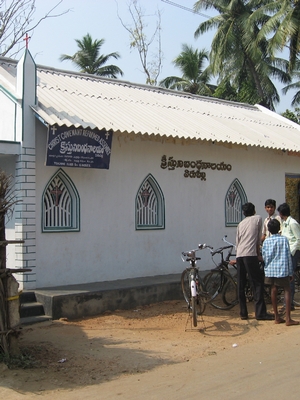 Pastor G. Moses
Pastor, Christ Covenant Reformed Assembly, India
Christ Covenant Reformed Assembly worships in Ramachandrapuram, India. The CCRA has 15 reformed congregations, including 12 full-time pastors. Pastor G. Moses leads Christ Covenant Reformed Assembly. Christ Covenant has a Sunday School ministry and they teach Reformed Catechism to their youth.
India is the world's most populous country, and it is projected that 3.5% of the country's population is Christian (.06% are reformed). Congregations in India are very poor, struggling to pay their ministers. Christ Covenant battles anti-Christian groups as well as the Indian government. The church is in need of basic necessities, including clothing and other daily items. They depend on outside donations from churches like First URC.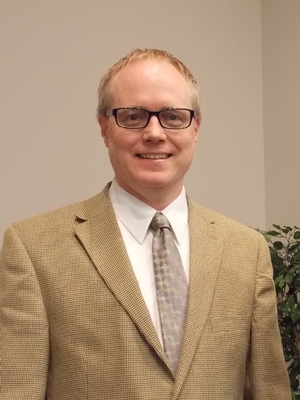 Rev. Nathan Brummel
Professor of Systematic Theology & New Testament, Divine Hope Reformed Seminary
Rev. Nathan Brummel was appointed in December 2011 to be the first administrator and Professor of Systematic Theology & New Testament with Divine Hope Reformed Bible Seminary. Rev. Brummel earned a B.A. in Philosophy from Calvin College, an M.A. in Philosophy from the University of Wisconsin-Milwaukee (where he wrote a thesis on Jonathan Edwards' theology), and is a graduate of the Protestant Reformed Seminary. He has a Th.M. from Calvin Seminary with a focus in missiology (having written on the Dutch Missiologist, J.H. Bavinck). Rev. Brummel is an ordained minister in the United Reformed Churches and an associate pastor at Immanuel United Reformed Church in DeMotte, Indiana.
Divine Hope Reformed Bible Seminary exists to provide Biblical and theological instruction to residents of correctional institutions within the state of Illinois and Indiana. The goal of this rigorous program of Biblical and theological studies is the moral transformation of residents in correctional institutions so that they can live in hope and joy and be a blessing to their families, churches, and communities. Divine Hope's aim is to foster humility and holiness in our students. They seek to nurture incarcerated men and women who can be examples of moral transformation and who are peacemakers in their prison communities and beyond.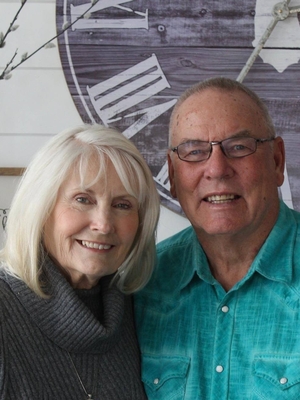 Tom & Donna Cnossen
Northern Canada Evangelical Mission
Missionaries since 1986, Tom & Donna Cnossen work with Northern Canada Evangelical Mission. They moved to their present location serving on the four Maskwacis Reserves in central Alberta.
The Cnossens bring leadership and church development in their work with Maskwacis Bible Fellowship Church. Besides Sunday services, there are Bible studies, men's, women's, and youth groups that meet regularly. For six years they have also been involved with the nearby Louis Bull All Nations Church. They also partner with Mario Swampy, the Cree pastor there, who they have known since moving to Alberta. Tom continues with Higher Challenge, which has expanded to include winter camps.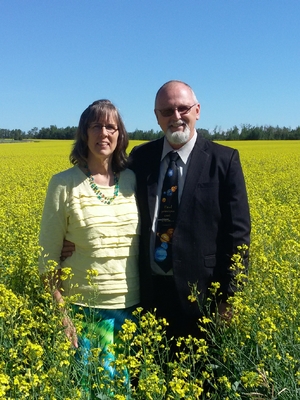 Rev. Bill & Aletha Green
Pastor, Reformed Missions in Latin America
Aletha has a teaching degree from Dordt college, and Bill received his Masters of Divinity from Westminster Seminary in California, and a Master of Theology from Calvin Seminary in New Testament.
Rev. Bill & Aletha Green have served the cause of Reformed Missions in Costa Rica and Latin America for over 30 years in church planting, Christian school education, leadership training and publications.
Rev. Bill & Aletha Green have labored in church planting in Costa Rica, and are currently involved in their third church plant on the north east side of San Jose, Costa Rica. They also helped establish the Tepeyac Christian grade school and high school which Aletha served as principal for over 15 years. And Bill is Executive Secretary for the "Latin American Fellowship of Reformed Churches" (CLIR) which has as its goal bringing Reformed churches and groups together throughout Latin America to strengthen church leaders, provide support for those who need it, and serve the propagation and defense of the Reformed faith. Toward that end, CLIR has established a publishing ministry, and is providing Latin America with solid, Reformed resources.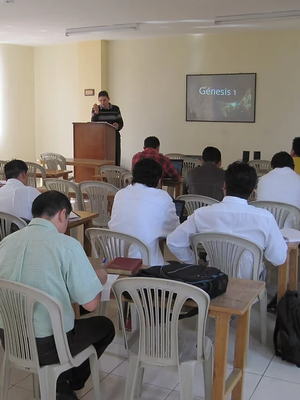 MINTS International Theological Seminary
Miami, Florida
As of 2019, MINTS International Seminary works in more than 70 countries in the world, with over 700 study centers and many thousands of students. Courses are written in 11 languages. From 2004-2019, MINTS has graduated more than 4,700 students.
MINTS provides distance education in which groups can study on-line, but most gather in weekly study groups where local teachers are trained to teach the MINTS courses. Courses are available free of charge and are available through a variety of on-line programs.
MINTS works on an interdenominational level and only teaches from a Biblical and Reformed perspective. All the accepted MINTS courses are approved by the International Academic Dean and placed online.
Dr. Neal Hegeman, Academic Dean & Hispanic Program Director
Rev. Eric Pennings, Central America Regional Coordinator
Rev. Allen Vander Pol, Southeast Asia Regional Director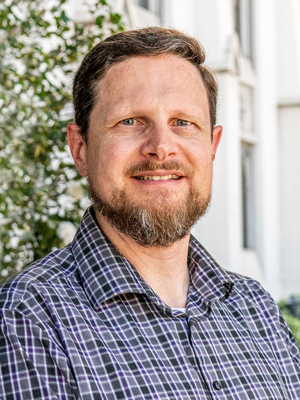 Dr. Lee Irons
Pastor, Santa Clarita URC
Dr. Irons was called as Church Planting Pastor to Santa Clarita URC in April 2023. He has a B.A. in Greek, University of California, Los Angeles, an M.Div., Westminster Seminary California, and completed his Ph.D. at Fuller Theological Seminary in 2011.
Dr. Irons has been a regular attender of the Santa Clarita mission work since it's first organizational meeting beginning in September of 2019 which started as a bi-monthly bible study to develop interest and a core group with a view toward planting a United Reformed Church in the city of Santa Clarita, CA.
In the years since, Dr. Irons, having sustained both a Licensure exam (2021) and a Candidacy exam (2022) has used his gifts to regularly serve as pulpit supply at Santa Clarita URC and participate in the life of the growing church plant.
In February of 2022, Santa Clarita URC moved out of an in-home church setting to a permanent public location at the Reddy Plaza in Santa Clarita. This 6000 sq.ft. space provides a worship sanctuary and ample classrooms to grow and establish a vibrant ministry and witness to the city of Santa Clarita. Santa Clarita URC holds both morning and evening worship services at 10am and 6pm every Lord's Day.